The Undertaking of an Epic
Written & Created by Chris Jaymes
Art: Ale Aragon
Cover Art: David Palumbo
Design: Cody Tilson
Color: Hi-Fi Design
Letters & Map Design: Pablo Ayala
Story by Chris Jaymes & Jordan Beckett
Editor: M. Huehner
Executive Producers: Nick Lambrou & Michael Wortsman
From Levendis Entertainment & HollywoodLaundromat.com
"Yes, Somehow… I made a graphic novel."
"As a kid obsessed with comic books, I experienced deep-seeded resentment for Ryan Turner. He could replicate any page of my comic book better than I could trace it. His precision took moments, while my hours of laborious struggle left me with a pile of offensive looking trash that even my mother would've been embarrassed by, had I found the courage to show her."
"Little did I know that 35 years later, that would still be true. And yet, somehow I would make a 200 page graphic novel with the help of an immensely talented Argentinian artist living thousands of miles away, speaking a different language, and never spending a single day actually working together in the same country. That said, had it not been for the distance, 'the likelihood of my face getting occasionally battered for constantly adding more pages is probably pretty high."

"Anyway, 2 years of research, 2 years of writing various versions of outlines and stories and screenplays, and 5 years of making the actual book and here we are. It's done. And to clarify that headline above in the most profoundly gracious, earnest heartfelt manner— WE made a graphic novel…"
"And somehow, it's pretty epic."
Approaching the 200 Year Anniversary of 1821…
"It's a time we hear very little about and a Revolution that defined Western Europe that has been overlooked. The French Revolution ended just 30 years prior and is slightly more known, probably stories of Napoleon and Victor Hugo's book keep it a bit more present, however after a decade of talking about it, aside from Greeks and Turks, very few people seem to know about it. The overwhelming miracle necessary for a revolution to actually occur, let alone a revolution where the underdog wins is barely comprehensible.
To stand up against an empire and come out alive and on top,
you've earned the respect to have your story told."
"There are multiple internal battles occurring for over a decade, and the layers of chaos extend far too wide to cover without multiple volumes of work, so the challenge to define which point of focus and what story to tell was a process of deliberation that went on for about a year, Finally, I decided to use the life of Marcos Botsaris as the framework and his father's interactions with Ali Pasha as a launch point.

The stories of Ali might as well have been used to create the concept of the Joker character, and getting a glimpse inside his larger agenda stimulated the idea for the story. He was known as the "Napoleon of the East", and actually imposed himself into a position of power against the wishes of the Ottoman Empire's Sultan, crowning himself as Pasha in command of Ioannina, the largest region of Northern Greece.
His reputation for inhumane practices combined with a masterfully, calculated wit, instilled a fear that would paralyze even his own comrades from standing against him. These types of characters, as horrible as they are-- are somehow fascinating to try and understand. And it's individuals like this that tend to force others to become leaders."
"It's historical fiction I guess in the same manner Les Miserables would be considered historical fiction. It's a story following two families as the country gets swept up in Revolution. And the quiet, underlying agenda of those in command that we typically never get to see."
"In every retelling of history you are basing your information on research and interpretation. Facts can rarely be determined as absolute, and most accounts don't add up. So, to the best of my abilities I reconstructed many historical elements and created a story that happens in between those elements. There are certain liberties taken, where I have added moments to our main character that actually happened to other individuals for the sake of including events that I wanted to expose, without having to explain the life of another character in a book that has plenty of characters already. Historians will have plenty to rip apart."
Ale Aragon: the Artist from Argentina
They didn't speak the same language initially but their determination to create something amazing would inevitably transcend language barriers.
Dave Palumbo: the Cover His first sketch was used with no notes or changes.
Cody Tilson: the Design
Responsible for synchronizing the elements and defining the tone of the experience.
Pablo Ayala: the Text Defining the rhythm of the read visually, guiding the experience.
Mariah Huehner McCourt: the Edit
Refining the precision of the creation.
Hi-Fi Colour: the color
Created the visual palette that would define Sons of Chaos.
Nick Lambrou: The Force
Behind it all, the reason this book exists.
10 Years Later, holding the book for the first time...
Ale Aragon is a comic artist from Argentina. A professional since 2008, he has worked for Boom! Studios, Image Comics, Moonstone, Shadowline, Viper Comics, and Visionary Comics. Aragon co-created Overlook and worked on such titles as Northlanders, Deadpool, 28 Days Later, and Hunter.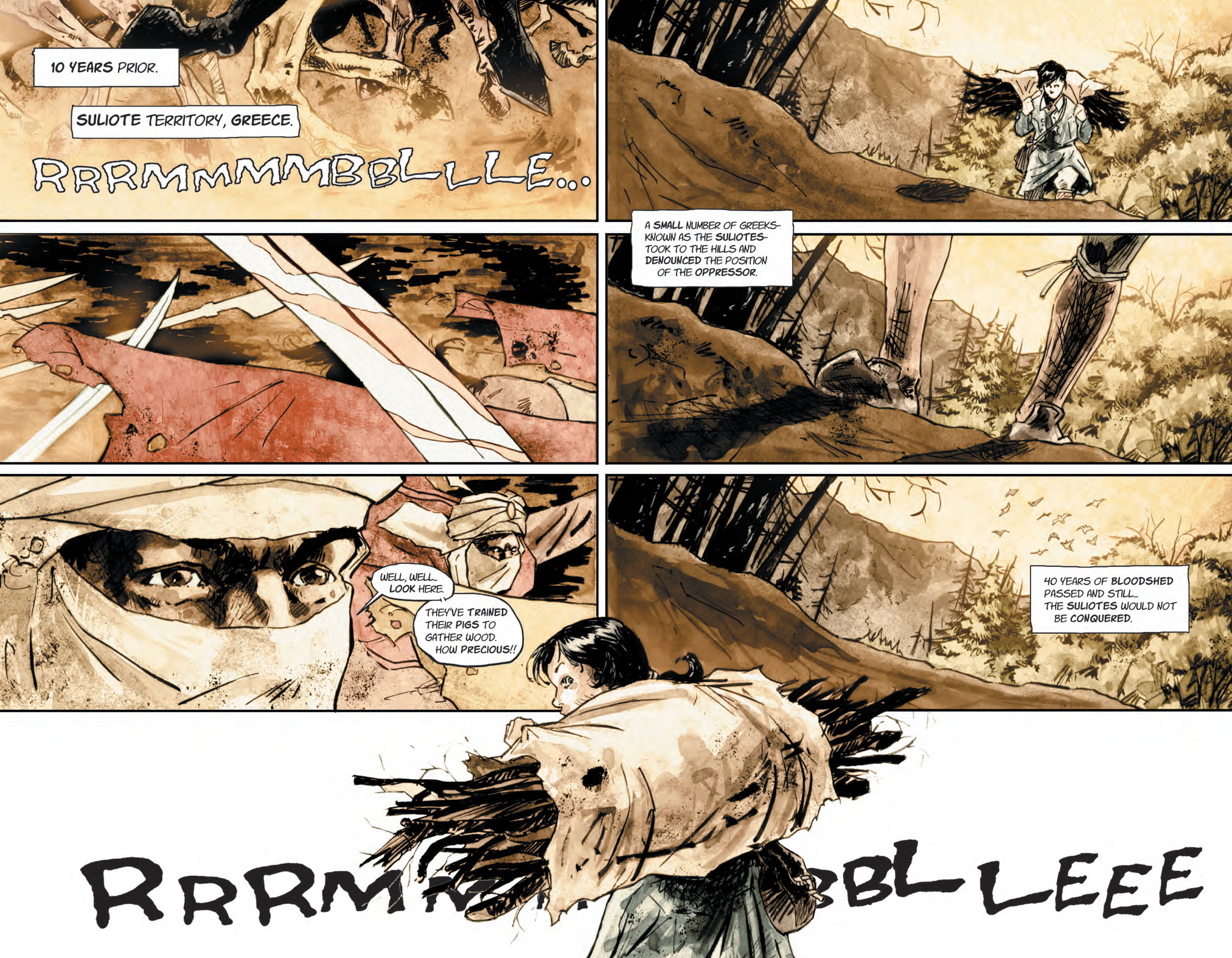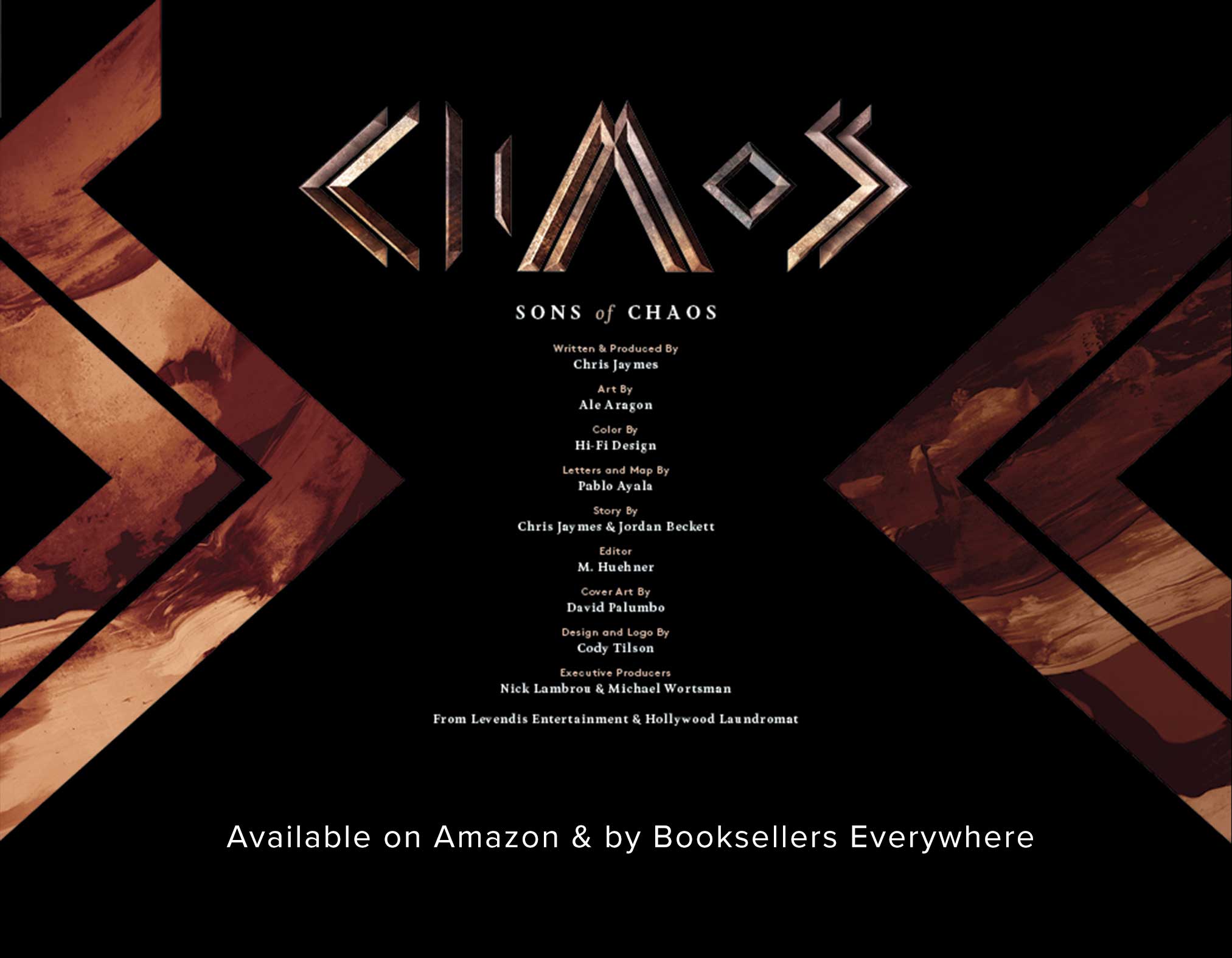 For media, distribution inquiries,
or simply to tell us what we got right/wrong contact us at:
info@sonsofchaos.com
EXPLORE OTHER INITIATIVES